What It Is And How It Works
The TireMinder Upgrade Program offers a trade-in credit for your current TireMinder model towards the purchase of a newer, upgraded model, and allows you to keep and use your existing transmitters where applicable, saving you money while getting you a brand new monitor and warranty. This is ideal for current customers who may be wanting to upgrade from their older models to a newer one.
Orders may only be placed through us at Minder - orders placed with other venders or retailers do not qualify.
What If I Have First-Generation Transmitters Or Another Model?
To determine whether or not you have second or third-generation transmitters, you can easily identify them by their valve core depressor. Second-generation transmitters have a black, circular valve core depressor. Third-generation transmitters have a brass valve core depressor. Both of these transmitter types will work with a newer, upgraded model. First-generation transmitters, which have a square black valve core depressor, will not work with the newer TireMinder models.
Owners of older models using first-generation transmitters or the TireMinder Trailer TPMS can still upgrade by sending in their entire kit for trade-in towards the purchase of a newer TireMinder model.
Will I Need A New Signal Booster?
No, the TireMinder Upgrade Kits come with a new Signal Booster. We recommend using the new one that comes in your Upgrade Kit rather than the one you already have.
How Do I Get My Trade-In Credit?
Once the order is placed a return label will be issued for the original product to be sent back. Once the product is received, the credit will be issued to the card used to place the order.
Pricing
Pricing varies between the TireMinder model, so for the best results, we recommend reaching out to us directly at 772-463-6522 from 9 AM to 4:30 PM Eastern, Monday through Friday.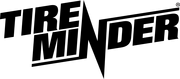 Minder Division of Valterra Products
3000 SE Waaler Street
Stuart, FL 34997