In short, no a TireMinder system will not cause signal interference with any other wireless device.
For a more in-depth answer, all wireless devices operating on the same frequency can cause signal interference with another device on that frequency. An example of this would be wireless home phones, which over time switched operating frequencies from 933MHz to 2.4GHz, then to 5GHz. This was all due increased to interference from other devices operating on the same frequency.
Because TireMinder systems operate on the 433MHz frequency, it will not cause signal interference with a backup camera, which generally operates at 933MHz or 2.4GHz. If a device is using 433MHz to communicate, which typically would be a sensor or remote control (think key fob or garage door opener), they would do so passively, or in one direction. An example of this is a garage door opener. When a garage door button is pressed, the transmitter will briefly send several RF signals to the garage door receiver. Once the receiver receives the transmission, the garage door will open. During this process, which usually occurs within 1 second, the garage door opener does not know if the garage door is opened because it only communicates in one direction, or passively.
Devices that communicate passively only do so sparingly, on a one-way basis, generally at less than a 1 second burst. Because of this, it's very unlikely that a passive device would interfere with another passive device. A good example of this would be pressing your unlock button in a crowded parking lot. As long as your battery is working, you should hear the beep of your car! While it is possible that these devices can cause signal interference, because they work in a one-way, burst-type communication, it's unlikely that interference would occur.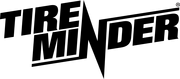 Minder Division of Valterra Products
3000 SE Waaler Street
Stuart, FL 34997