Quite frankly, this is not something you should be watching constantly. If there is a problem, the unit will beep and the red light will flash. Therefore, you will generally want to place it somewhere within your peripheral vision.
Try to keep the monitor away from other major electronics. We know this is not easy given how high-tech most RVs have become.
Others use Velcro and stick it beside their left knee away from the dashboard and GPS.
For 5th wheelers, we recommend mounting it in the bracket on the rear window (assuming you have an extended cab type truck). You will see it in the rear view mirror, so if the red light flashes, your peripheral vision will pick it up instantly. This will get it away from the electronics in the dash and closer to the rear wheels at the same time.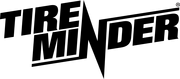 Minder Division of Valterra Products
3000 SE Waaler Street
Stuart, FL 34997