We think this mode is really cool. It all happens while in Monitoring Mode and can only be used after all transmitters have been installed. When implemented, all current pressures will go to 0 PSI and the temperatures reset to 32°F.
The monitor will then automatically search for updated pressures and temperatures from all tires. All should be recovered within 20 minutes.
When To Use This Mode
After the rig has been in storage.
If you see "Signal Loss" on the monitor.
If one or more positions are not updating.
In the morning or before getting back on the road as the monitor may still show yesterday's information.
Quick-Tip: The Auto-Search function will not work if the monitor is close to requiring a re-charge.
Here's How
From Monitoring Mode, press and hold the CENTER and RIGHT Buttons for 3 to 5 seconds.
You will hear a double "beep."
All wheel positions will reset with the pressures showing 0 PSI and temperatures will all be reset to 32° F (0° C).
Within 20 minutes, all tire pressures and temperatures should be updated. If after 20 minutes, the monitor does not receive an update from one or more transmitters, the unit will beep several times and the missing position will flash and show "Signal Loss."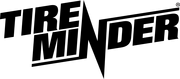 Minder Division of Valterra Products
3000 SE Waaler Street
Stuart, FL 34997