TireMinder Registration
Congratulations on the purchase of your new TireMinder! Our product lineup carries a 1 to 5 year warranty period for whichever model you've chosen, so having your unit registered with us is very important. To do so, please visit our TireMinder Product Registration page.
How To Upload
Registering is simple! To do so, you'll need a copy of your receipt in one of the following acceptable formats.
Don't See Your Product Listed?
No worries! You can still register your purchase with us by using our Contact page and submitting a copy of your receipt.
Problems Uploading Your Information?
Simply send us a scanned or photo copy of your purchase receipt and filled-out registration card and we can register your product for you.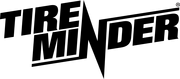 Minder Division of Valterra Products
3000 SE Waaler Street
Stuart, FL 34997