Yes, the TireMinder Signal Booster should be powered 24/7 while traveling.
While in storage, you may disconnect, or use a cut-off switch to stop the Signal Booster from draining power, however the signal booster draws very little energy, at only 23.7mA. For example, it would take 98 days for the Signal Booster to drain an 80AH battery. Many RVs and motorhomes use 200AH batteries or higher, which would translate into 246 days or more to drain the battery.
Please see our TireMinder Signal Booster Power Draw Calculator to determine how long it would take for the booster to drain your battery.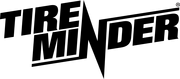 Minder Division of Valterra Products
3000 SE Waaler Street
Stuart, FL 34997