Press & Release the Power Button to turn on the monitor. Upon turning on the monitor will automatically be in the Monitoring Mode.
Once turned on, the i10 will automatically start to search for updated tire information. After a lengthy shutdown (either powered off or asleep), the readings will be in the memory of the monitor from when it was last turned off (the night before, the week before or whenever it was last active). It will take approximately 4 to 10 minutes to update the pressures and temperatures.
You may also initiate the Auto-Search function (See here). When used, all readings will then go to 0 PSI and 32° F. If all is well, updated pressures and temperatures will be back within 10 to 20 minutes.
Manually Turning Off The Monitor
From Monitoring Mode, press & hold the Power Button until the screen goes completely blank. This will take about 10 seconds.
Automatic Sleep Mode
The TireMinder i10 will automatically turn itself off after 15 minutes if it does not sense motion or vibration. This is used to increase the time between charges.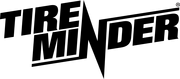 Minder Division of Valterra Products
3000 SE Waaler Street
Stuart, FL 34997