The TireMinder i10 Tire Pressure Monitoring System (TPMS) allows for constant monitoring of a vehicle's Tire Pressure & Temperature. This system can receive wireless information from up to 20 tires (displayed in two 10 tire sections), as well as swap between 4 different vehicles. Various levels of warnings are issued for pressure changes (under, over and leaking), high temperatures and signal loss.
We realize people rarely read instructions. The i10 is a highly sophisticated product which requires customized programming and understanding.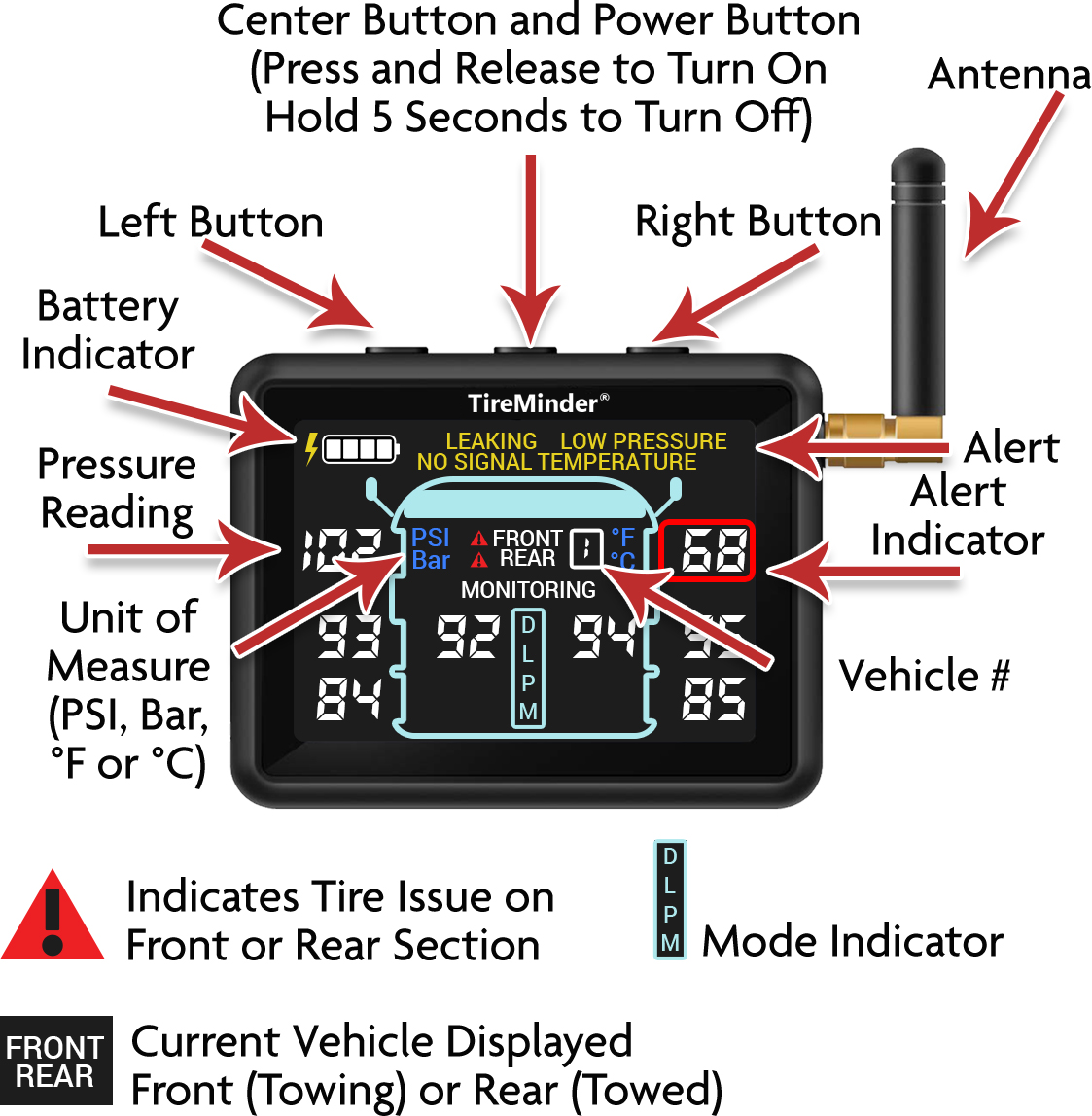 You Need To Read This Book
Whether you have installed this system, had a dealer install it or a friend, it is imperative that you read this book in its entirety.
You need to understand how the system works, so you can have peace of mind and Be Safe on the Road.
If you have questions or need help, check our web site for installation and operating videos. Of course, you may always write (email) or call us. Above all, keep this book. We guarantee you, you will need it.