Warranty Information
In order for Minder to extend its award-winning customer service, it is extremely important that you complete and mail or upload the enclosed warranty card along with a copy of your bill of sale. For online registration, please visit www.tireminder.com/register. Upon registration, you are then eligible to take advantage of our Battery Replacement Program, which allows you to call or place an order online once per year for the amount of batteries needed for the transmitters in your system for free with only a $5 USD shipping and handling fee.
Should your product not function as designed, Minder will repair or replace it at no cost to the owner with proof of purchase or registration. Excluded are products that have been damaged through impact, water, fire, misuse or unauthorized service. For TireMinder products with 3 year warranty periods, you may also purchase accidental damage protection coverage which you can find here.
If you have a question or a problem, please contact us at 772-463-6522 from 9 AM to 4:30 PM Eastern, Monday through Friday, or by emailing us at info@minderresearch.com before returning the product.
Warranty Periods
1 Year Warranty
TireMinder Trailer TPMS
TireMinder TM66
TireMinder A1A
TireMinder Cycle TPMS
TireMinder Standard Brass Transmitters
TireMinder Standard Aluminum Transmitters
TireMinder TM-2Brass and TM-2Alum Transmitters
TireMinder Flow-Through Transmitters
TireMinder RV-Dial Mechanical Tire Gauge
TireMinder 6-in-1 Digital Tire Gauge
TireMinder Infrared Temperature Gauge
TireMinder Sport Tire Gauge
3 Year Warranty
TireMinder TM-77
TireMinder Smart TPMS
TireMinder TM-88C
TireMinder i10
TireMinder A1AS
TireMinder RV Air Compressor
5 Year Warranty
TireMinder AAA-RV Digital Tire Gauge
TireMinder Internal Transmitters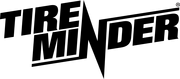 Minder Division of Valterra Products
3000 SE Waaler Street
Stuart, FL 34997