You can download the new TireMinder Lite App for your Smart TPMS from the Google Play Store here:

HOME SCREEN
Upon first launching the TireMinder Lite App on your Android phone or tablet, you'll be taken to the Home screen, which is the main screen where monitoring is done after the learn process is completed.
You'll first be presented with the following screen, where you'll be informed that you can begin learning your transmitters in the Learn Mode as seen below.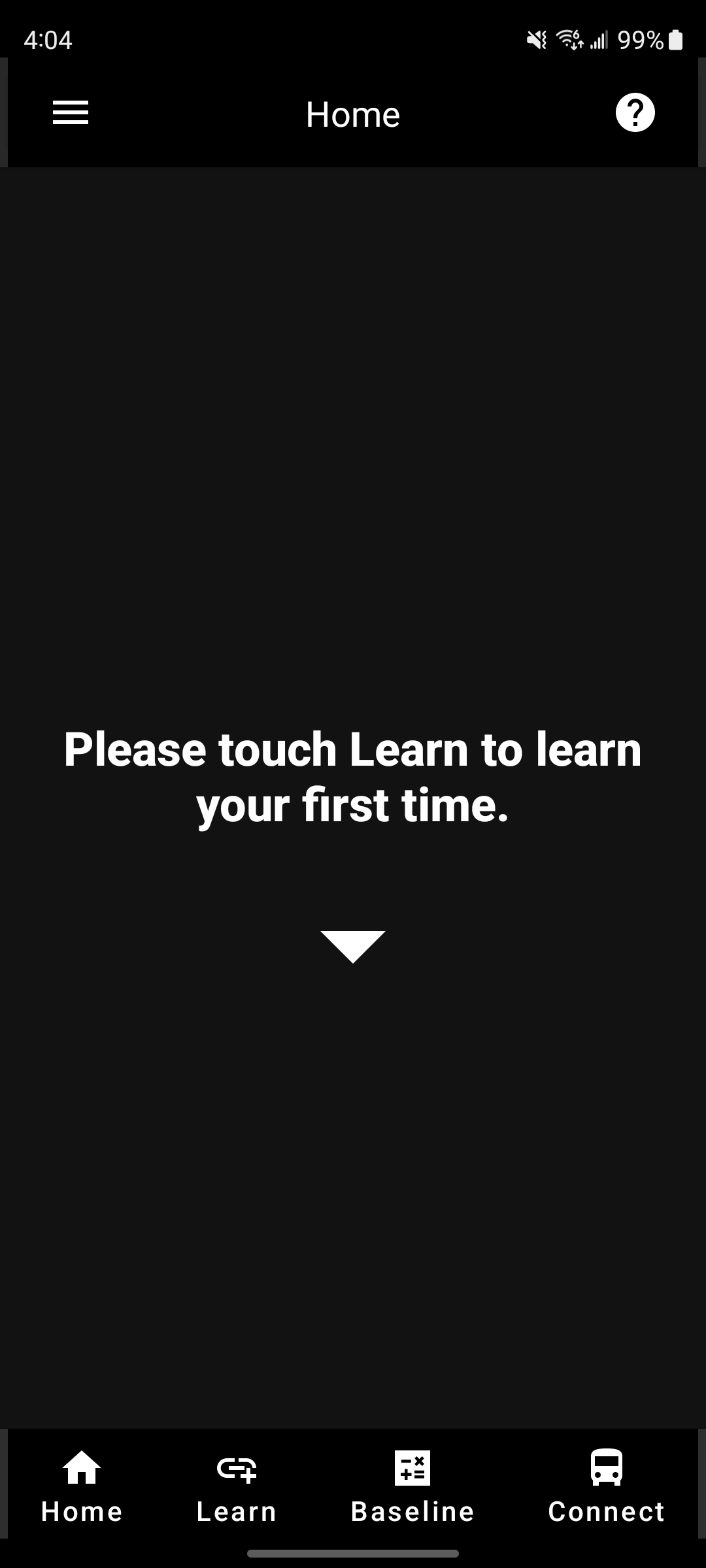 LEARN MODE
Learn Mode is where you'll begin learning your transmitters to your system. You'll first see the Learn Mode layout as it appears below.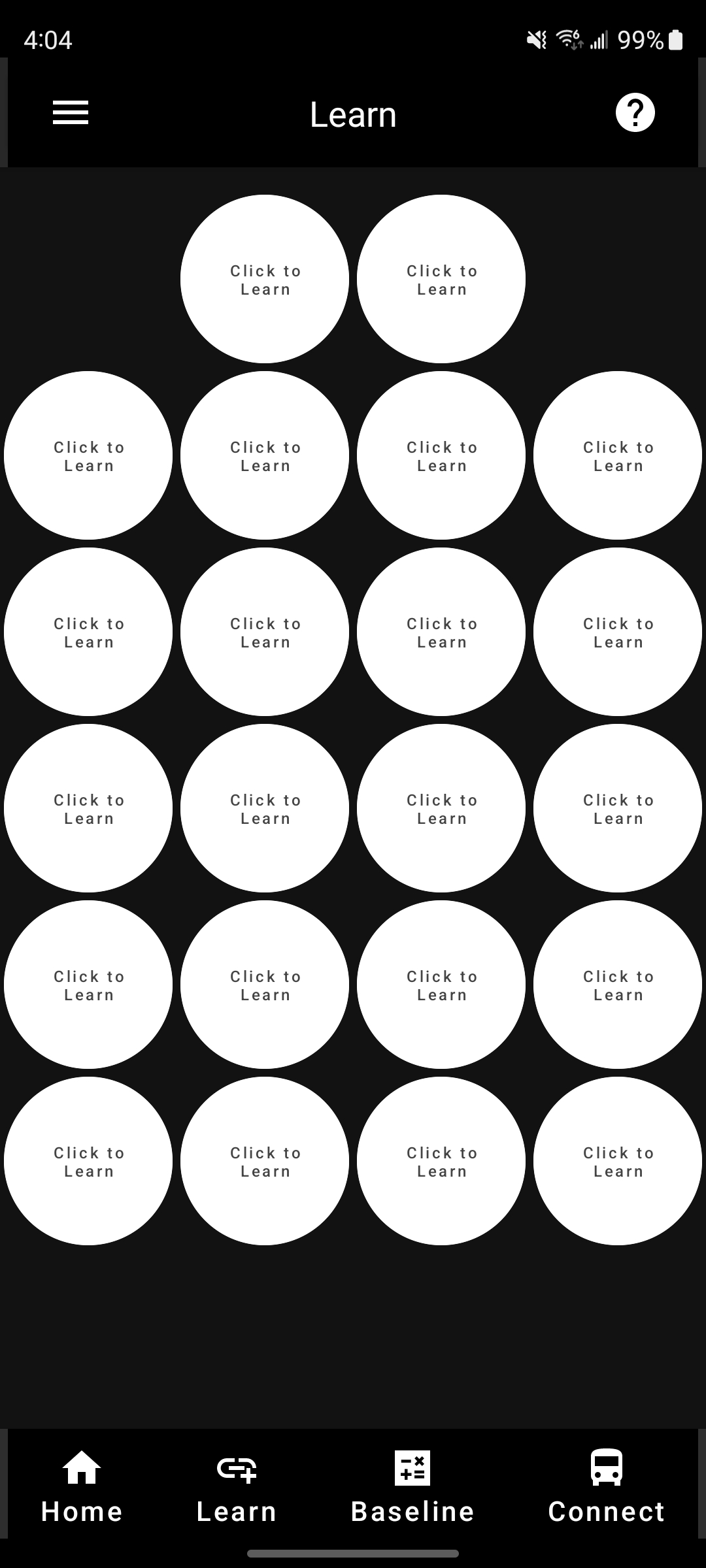 You may then begin learning your transmitters by tapping the tire position you wish to learn the transmitter to, and selecting "Accept."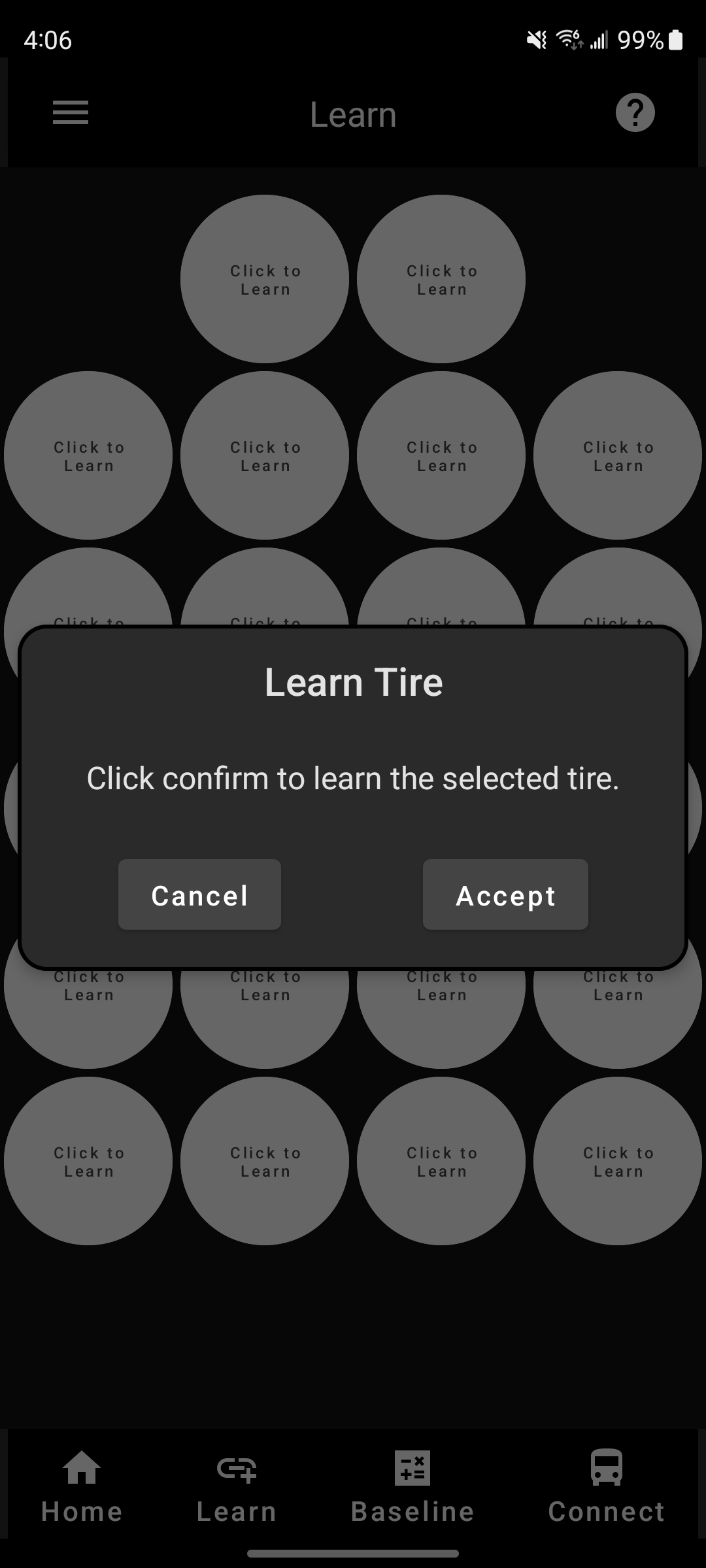 After tapping "Accept," the screen will then display "Updating Tire" as you learn all of your transmitters to the positions you've selected.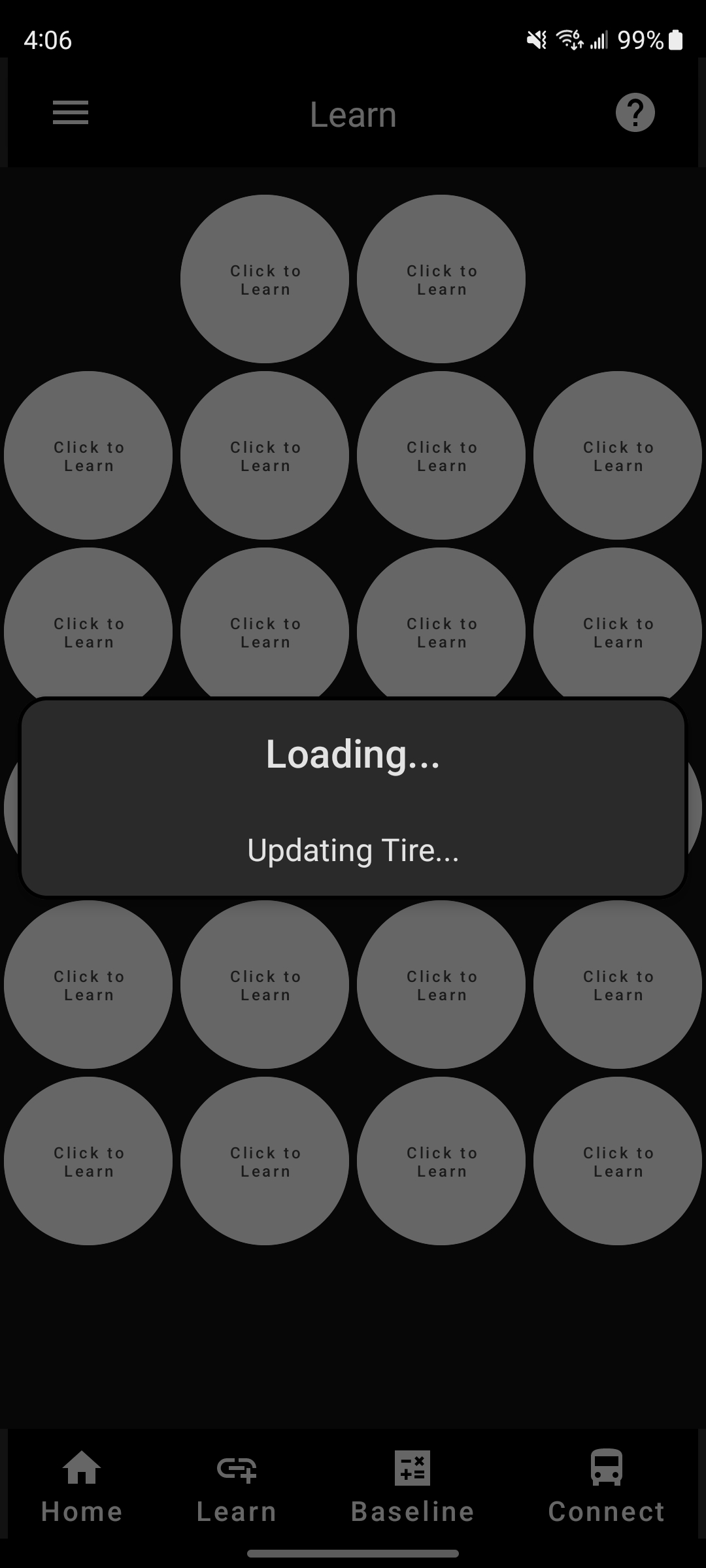 Once you've learned your transmitters to your monitor, you should see all positions you've selected filled in as seen below.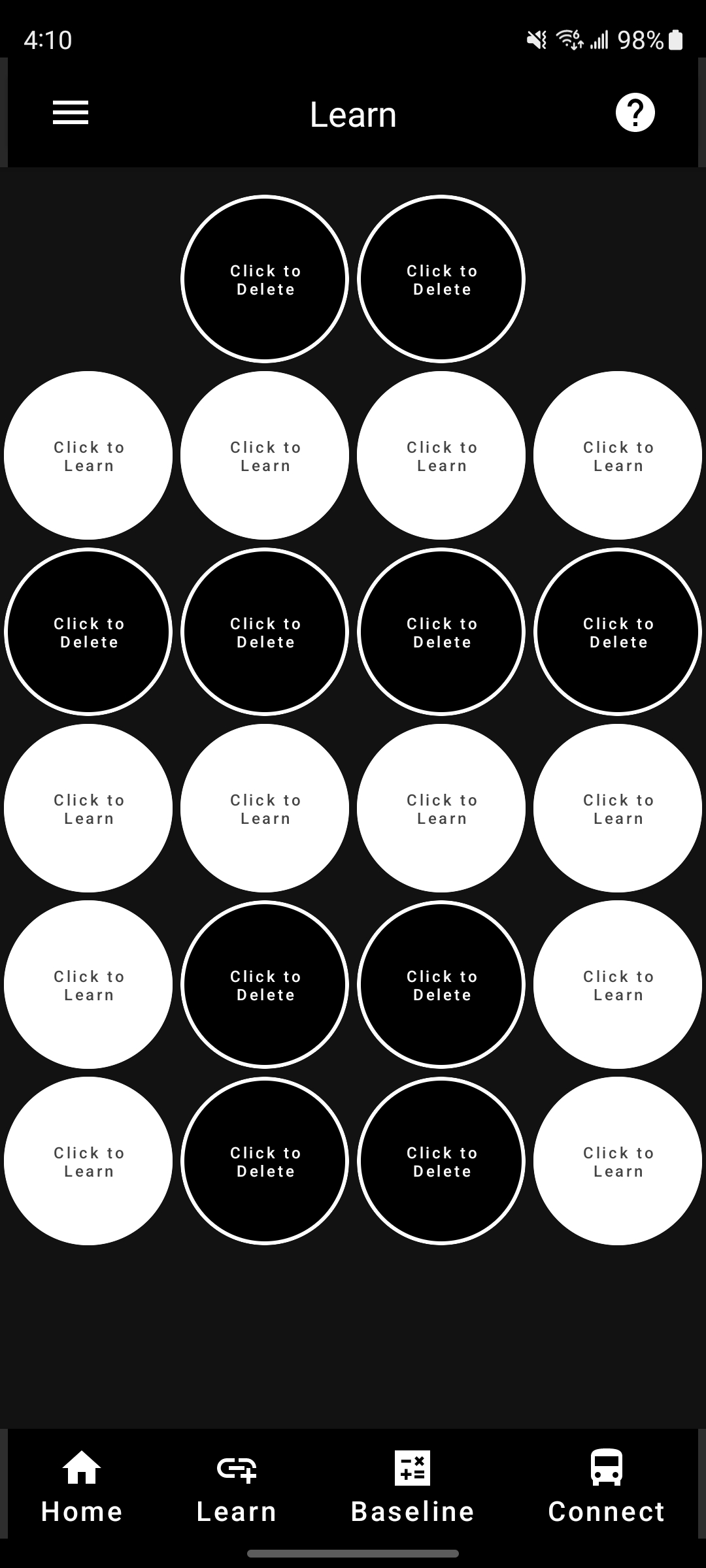 BASELINE MODE
Baseline Mode is where you'll set the baseline pressures for your TireMinder transmitters. Your baseline pressure should be set to what you fill your tires to.
In this example, the front tires are filled to 100 PSI, so each tire's baseline pressure should be adjusted to 100, as seen below.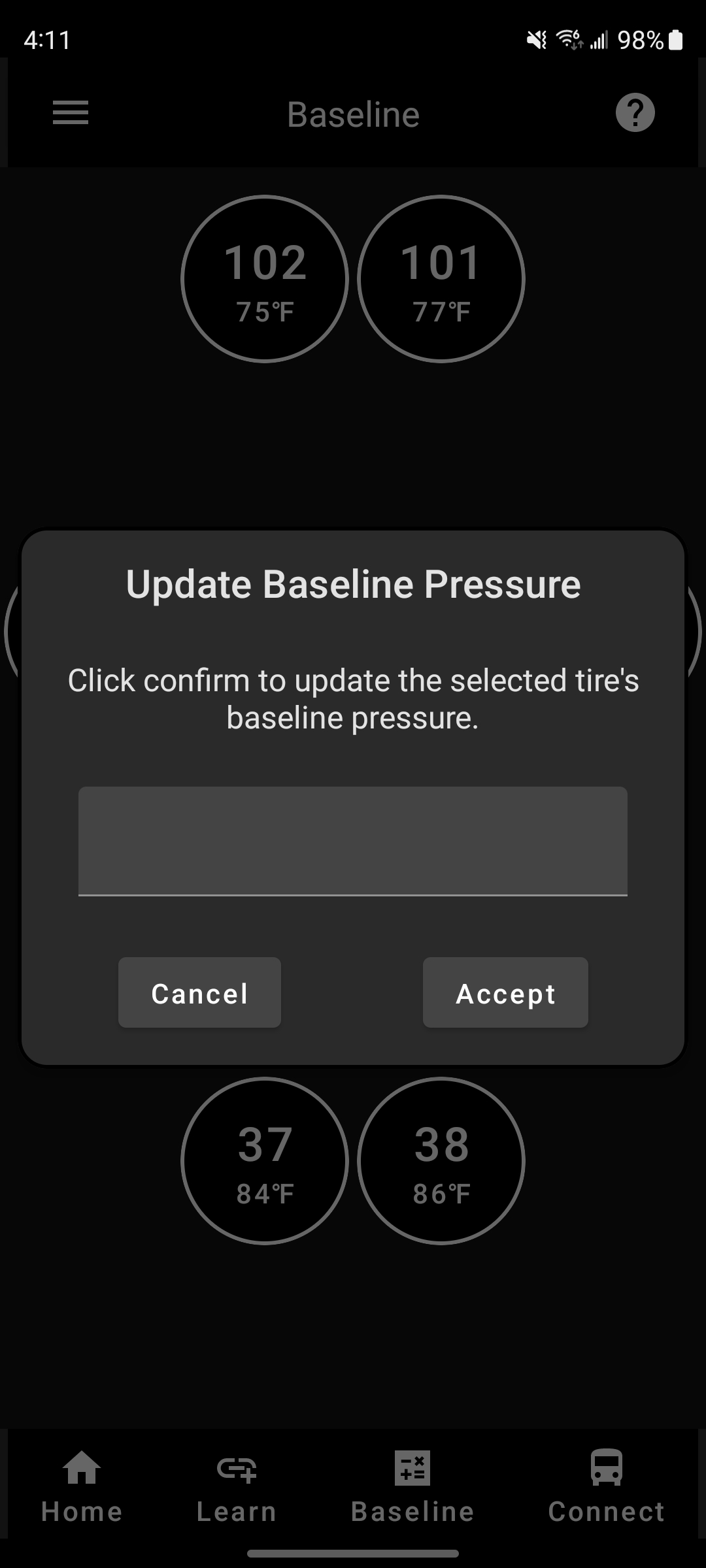 After you select the proper PSI you'd like your Baseline Pressure to be set to, click "Accept," and set the pressure the same way for the other tires as well.
Your baseline pressure may also be adjusted at any time, to account for road or environmental conditions such as rain, extreme heat, and even elevation.
AUTO-SEARCH MODE
Auto-Search Mode will tell the Smart TPMS to reset all pressures to 0 PSI and temperatures to 32° F and will begin a search for the newest and most up-to-date information. You'll want to use Auto-Search Mode if your rig has been in storage for any amount of time, if you see Signal Loss, if you feel one or more position isn't updating, or even before you get back on the road after taking a break or in the morning before you depart.
When starting Auto-Search, you'll be asked to Cancel or Accept the action. If you don't want to, simply tap "Cancel," and if you wish to, tap "Accept."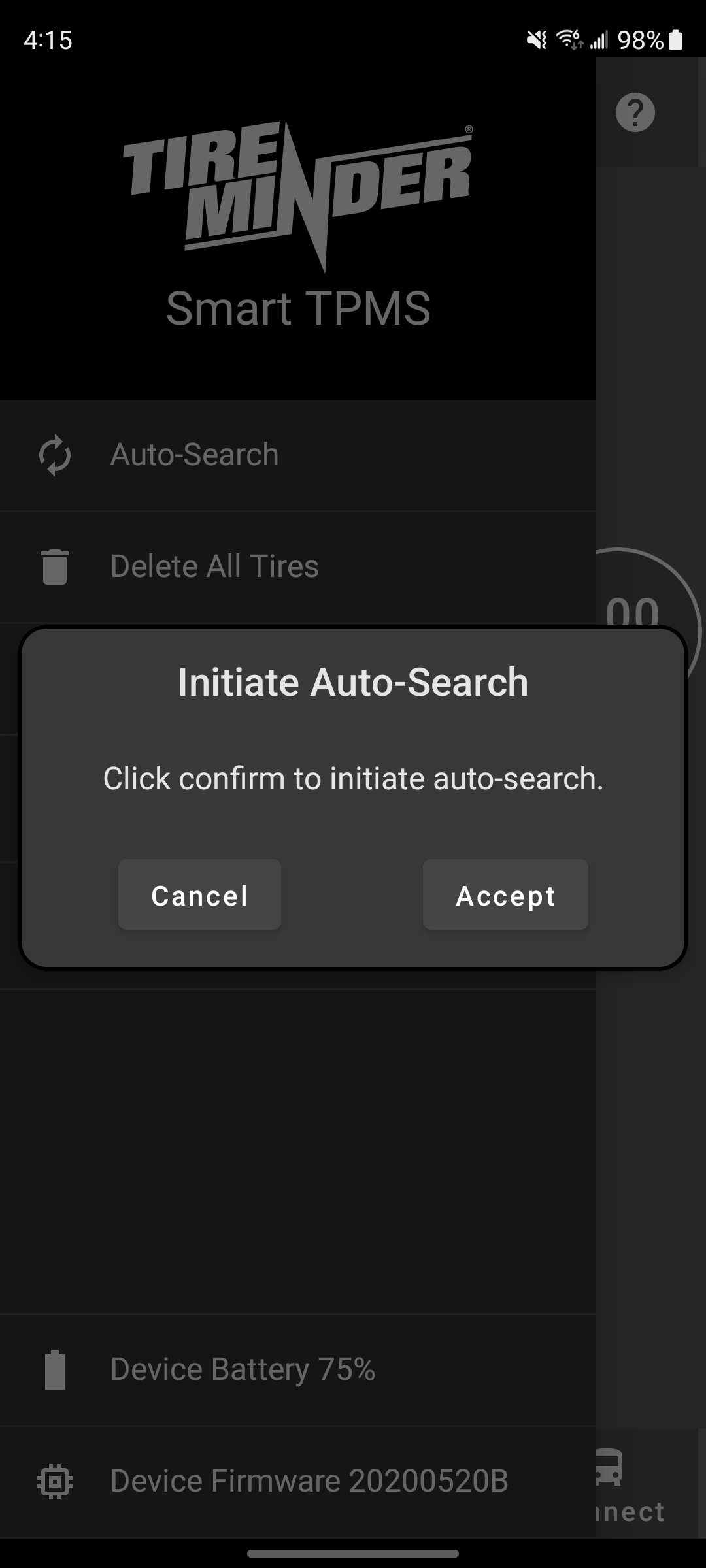 After confirming that you would like to run Auto-Search, the entire display will begin searching for new tire information and will look like the image below.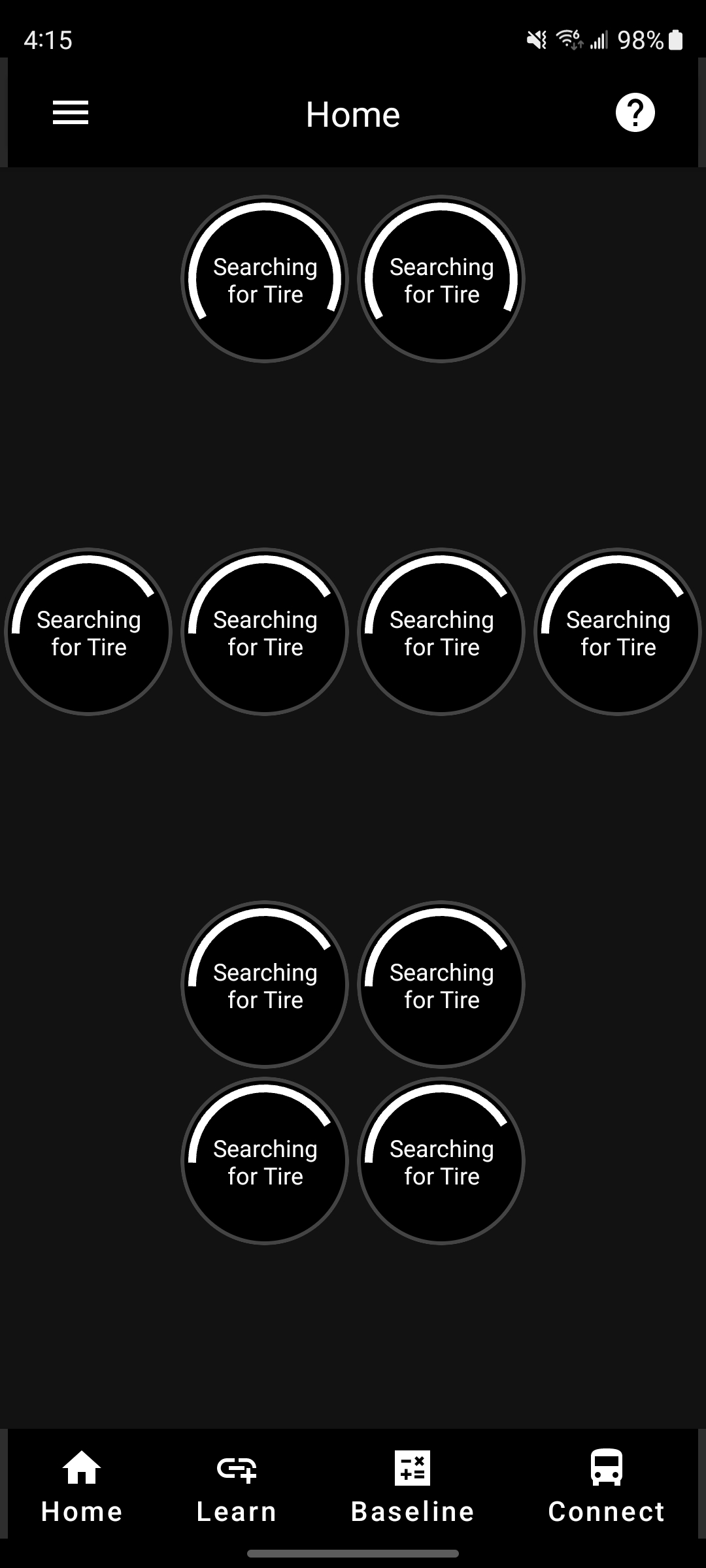 As transmitters begin to show updated information, the screen will change and show you which are still searching and which have been updated.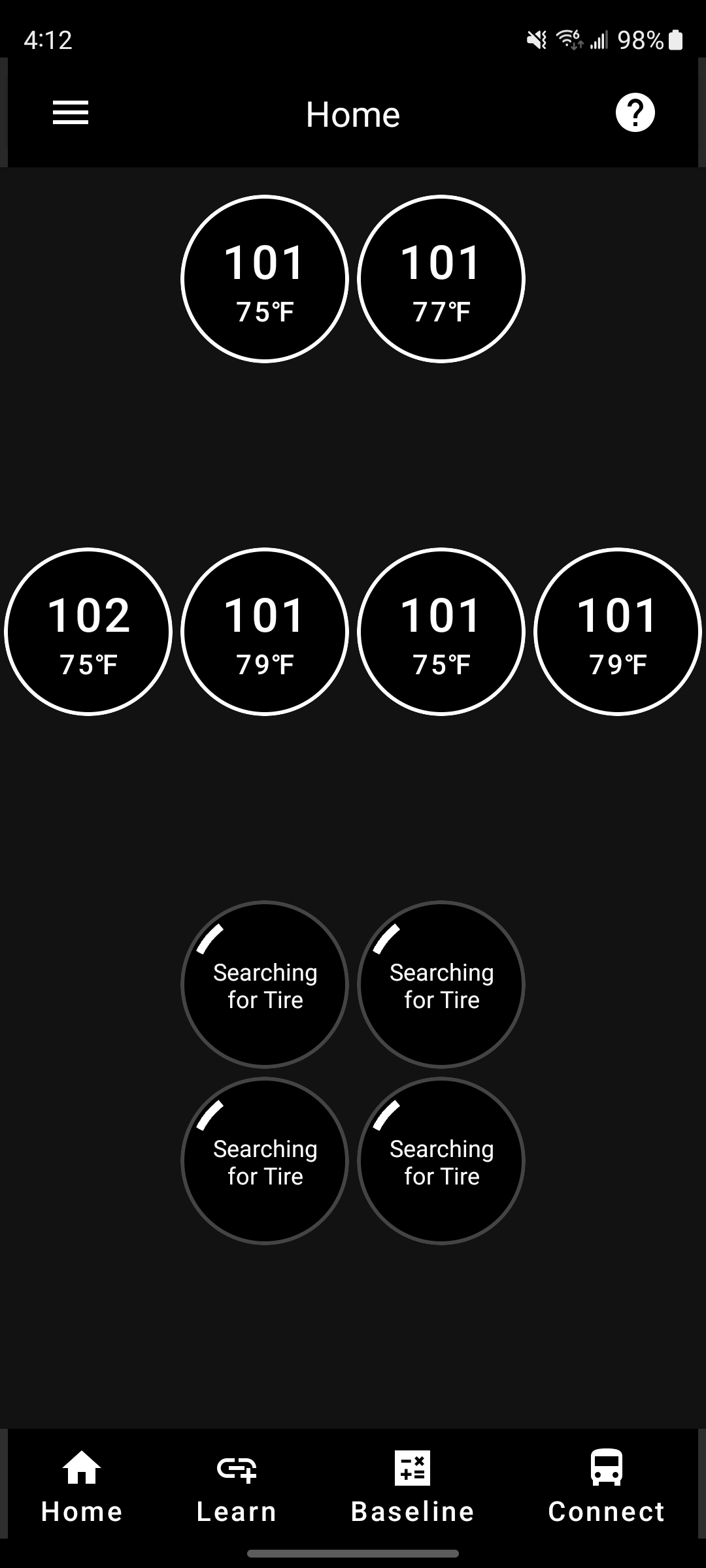 When the Auto-Search is complete, the screen will show all the information and will look as it does below.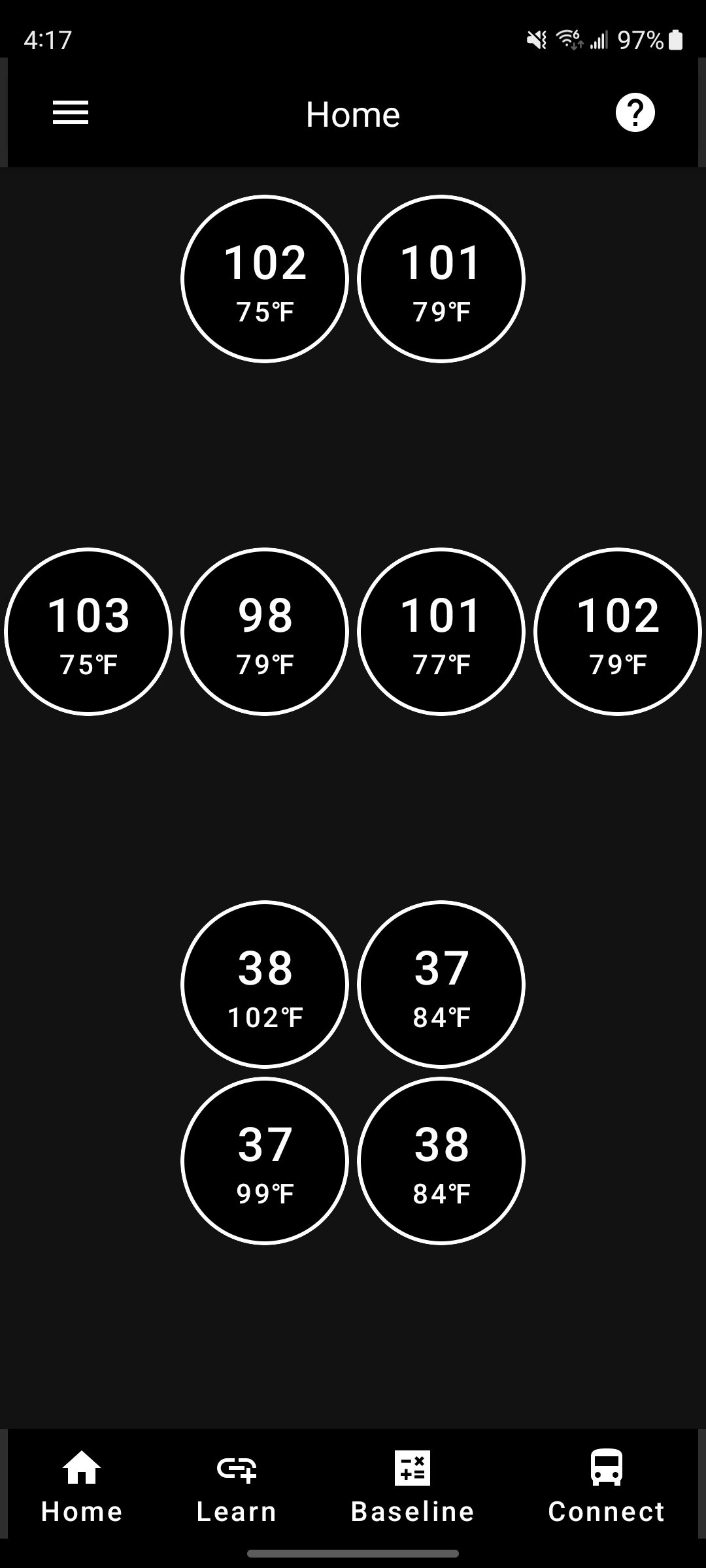 FACTORY RESET
If you experience issues with your TireMinder Lite App and wish to reset to factory settings, you can simply go to the Settings section of your App and select " Delete All Tires"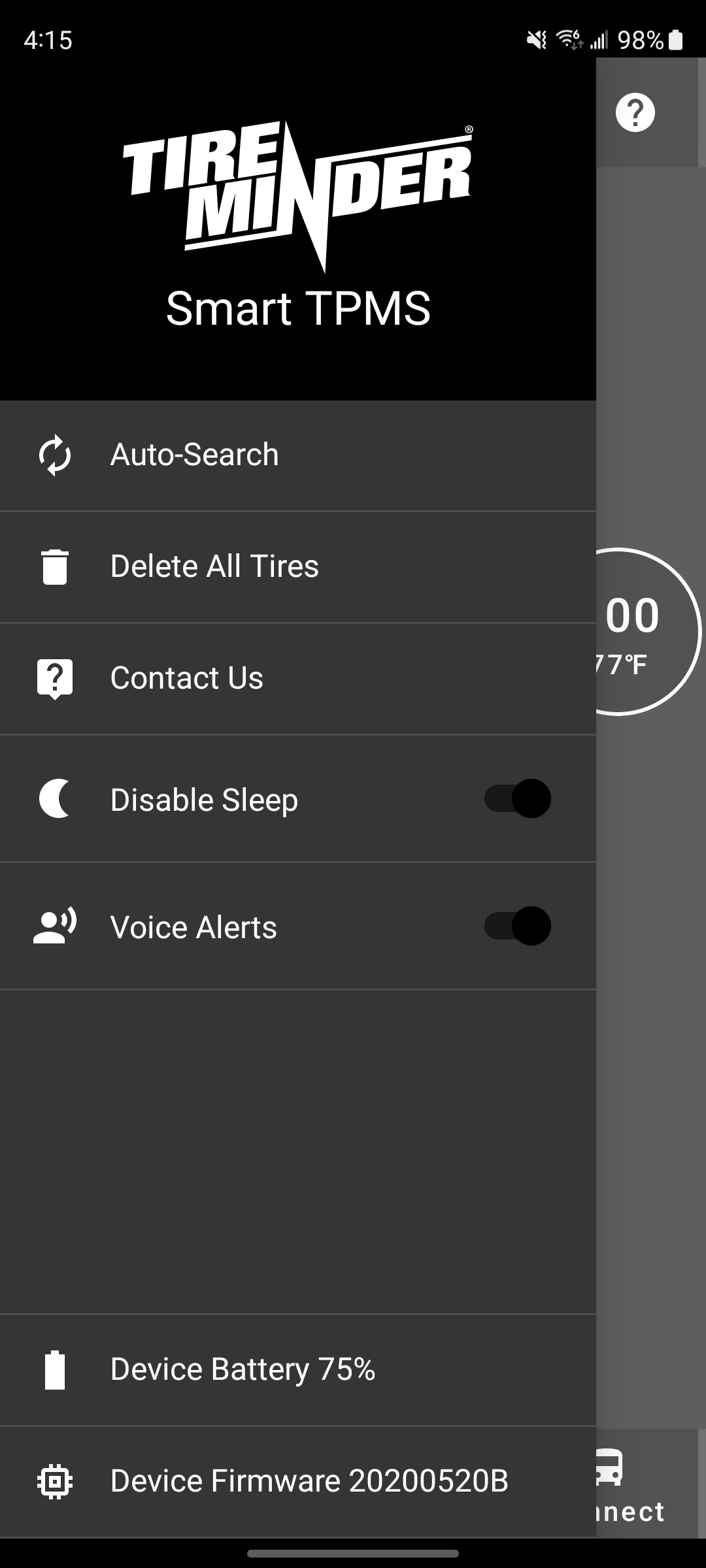 You will be asked to Cancel or Accept before the action is complete, as seen below.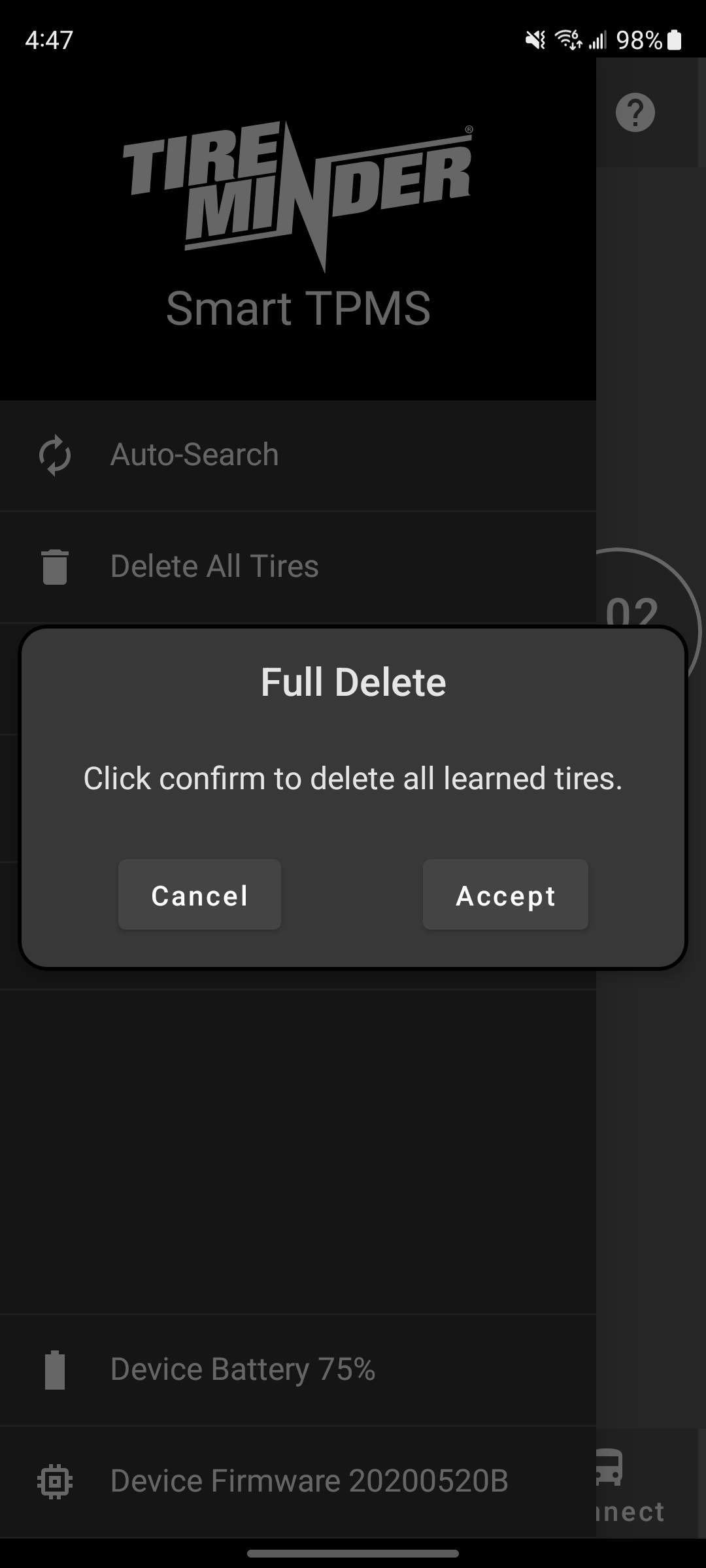 Clearing The Cache
If your Bluetooth Adapter doesn't connect to your phone right away, a quick clearing of the App Cache and Data may help resolve the issue.
To do so, head to your phone's settings, select Apps, scroll down until you find the TireMinder Lite App, and select Storage. There, you'll have the ability clear the App Cache and App Data.
Below, you'll find some examples of what that looks like on your phone.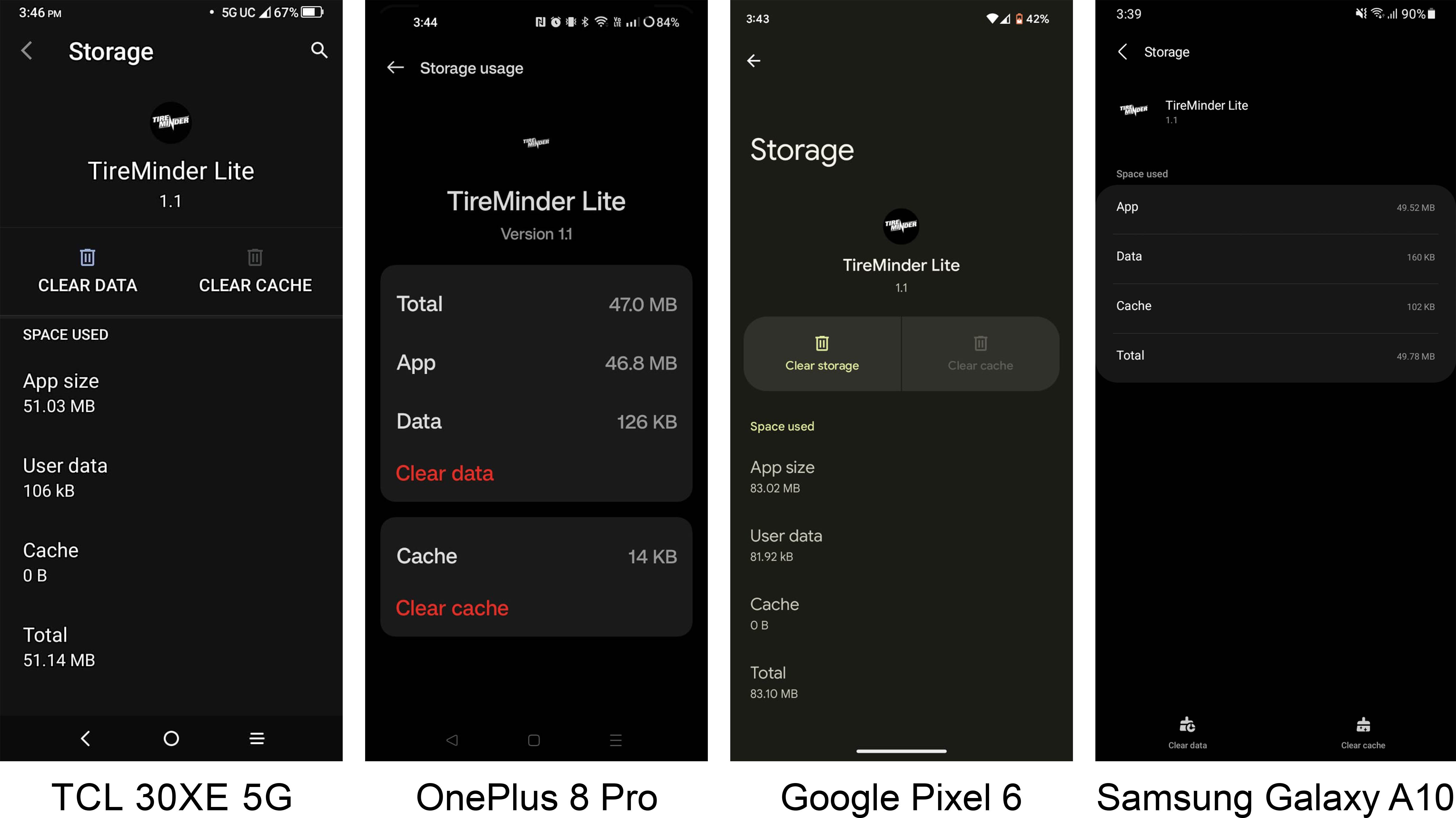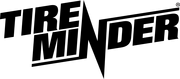 Minder Division of Valterra Products
3000 SE Waaler Street
Stuart, FL 34997