Why Can't I Print My Return Label?
Orders created that include a return label have the return label already printed and located inside your package, which you can use to then send your old item back to us in the same box. Return labels are not digital, and are unable to be printed from your receipt or order confirmation.
I Did Not Receive A Return Label
If your order should have included a return label, but arrived without one, please contact us by phone or email and we will generate a new return label for you.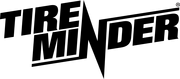 Minder Division of Valterra Products
3000 SE Waaler Street
Stuart, FL 34997