Thanks to the capabilities of the Bluetooth-enabled TireMinder Smart TPMS Bluetooth Adapter and TireMinder A1AS with built-in Bluetooth Adapter, we are able to update the firmware faster and easier than ever. Here's how to choose which Firmware Version you should select with our TireMinder Updater App on your Android or iOS device.
TireMinder Smart TPMS Bluetooth Adapter Firmware
The TireMinder Smart TPMS Bluetooth Adapter currently has one Firmware Version to get your Adapter up to date. This is Version 20200520. This Version contains the following fixes and improvements.
General bug fixes and improvements.
Signal and connectivity issue fixes with Android devices.
Compatibility with Android 10+ Bluetooth system changes.
Fixed Bluetooth connectivity and reliability issues on Android and iOS devices.
TireMinder A1AS
The TireMinder A1AS currently has two Firmware Versions for you to choose from. These include the following Versions and features.
Automated Tire Update and Air Bag Support Upgrade

The A1AS monitor will now automatically perform its Auto-Search feature at boot, ensuring all tire information is updated before you begin your trip, helping ensure all transmitters perform a new information check for updated pressures and temperatures. This process takes roughly 5 to 10 minutes to complete.
The automated Auto-Search feature now includes an animation on each tire position, rotating around each position on the monitor. Once completed, the animation stops and the tire pressure is displayed.
The A1AS now allows for any position to be set to 0 PSI in the Baseline Pressure Mode, allowing for customers who monitor air bag suspension systems to avoid receiving pressure alerts due to the air bag rapidly adjusting in pressure causing false alerts on the monitor.

Standard Firmware Upgrade

This is the most current and up-to-date Firmware available for the A1AS and contains only normal functionality as designed. Available only for newer model A1AS monitors.
Downgrading Your Firmware
If for any reason you wish to roll back or downgrade your Firmware on the TireMinder A1AS, you may use the TireMinder Updater App to easily and quickly flash your A1AS back to the Standard Firmware at any time.
Support
Should you have any questions, please reach out to us via email at info@minderresearch.com or by calling us at 772-463-6522 between 9 AM and 4:30 PM Eastern, Monday through Friday.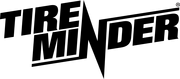 Minder Division of Valterra Products
3000 SE Waaler Street
Stuart, FL 34997