Have you got an older TireMinder and you aren't sure if your system is compatible? We've got you covered - the following TireMinder TPMS models work with our TireMinder Internal Transmitters.
TireMinder i10
TireMinder Smart TPMS
TireMinder A1AS
TireMinder TM-77
TireMinder TM-88C
For instructions on learning the Internal Transmitters to your TireMinder monitor, please see here.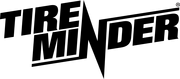 Minder Division of Valterra Products
3000 SE Waaler Street
Stuart, FL 34997