Got a broken antenna? Is your monitor's display losing its brightness? TireMinder offer many in and out of warranty new-quality replacement, factory-refurbished, and distributor-refurbished parts through our Service Department available both by phone or online.
Whether your system is within or past its warranty period, many parts are available for replacement, like transmitters, monitors, mounts, and more.
By contacting us directly at Minder or ordering online through our Replacement and Refurbished Service Items website, you can order almost any part you need. If what you're looking for is not available online, give us a call instead at 772-463-6522 between 9 AM and 4:30 PM Eastern, Monday to Friday.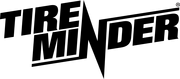 Minder Division of Valterra Products
3000 SE Waaler Street
Stuart, FL 34997