The new TireMinder RV AIR Compressor features an extremely high air flow rate while maintaining a quiet sound rating of less than 60 decibels - about as loud as a normal conversation - all at a weight of only 14 lbs.
You no longer need to stop at a dedicated shop to top off your tires. With the TireMinder RV AIR you can fill a flat Class A Motorhome tire from flat to 100 PSI in less than 12 minutes. Topping off can be achieved in less than a minute per tire, typically in only a couple seconds. This system also comes with a highly accurate, ±1 PSI digital tire gauge.
Designed specifically for RVs, this tire gauge allows you to accurately fill each of your tires to the exact specified tire pressure.
If you want to fill your tires quickly and accurately, saving on time and increasing your miles per gallon, the TireMinder RV AIR Compressor is made is for you.
Fill Up Fast: With a fast1.80 CFM rating and up to 1 hour runtime at less than 60 decibels, you can fill a 22.5" Class A tire from flat to 100 PSI in less than 12 minutes.
Precision Accuracy: RV AIR Compressor includes a high accuracy digital inflator gauge at +/- 1 PSI, ensuring you're filling your tires to where you need them to be.
Well-Equipped: RV Air Compressor includes 60 feet or hybrid air hose connections, an 8 foot power cable, and a high-quality carrying case.
Keeping You Covered: RV Air Compressor comes with a 3 year warranty backed by our award-winning customer support.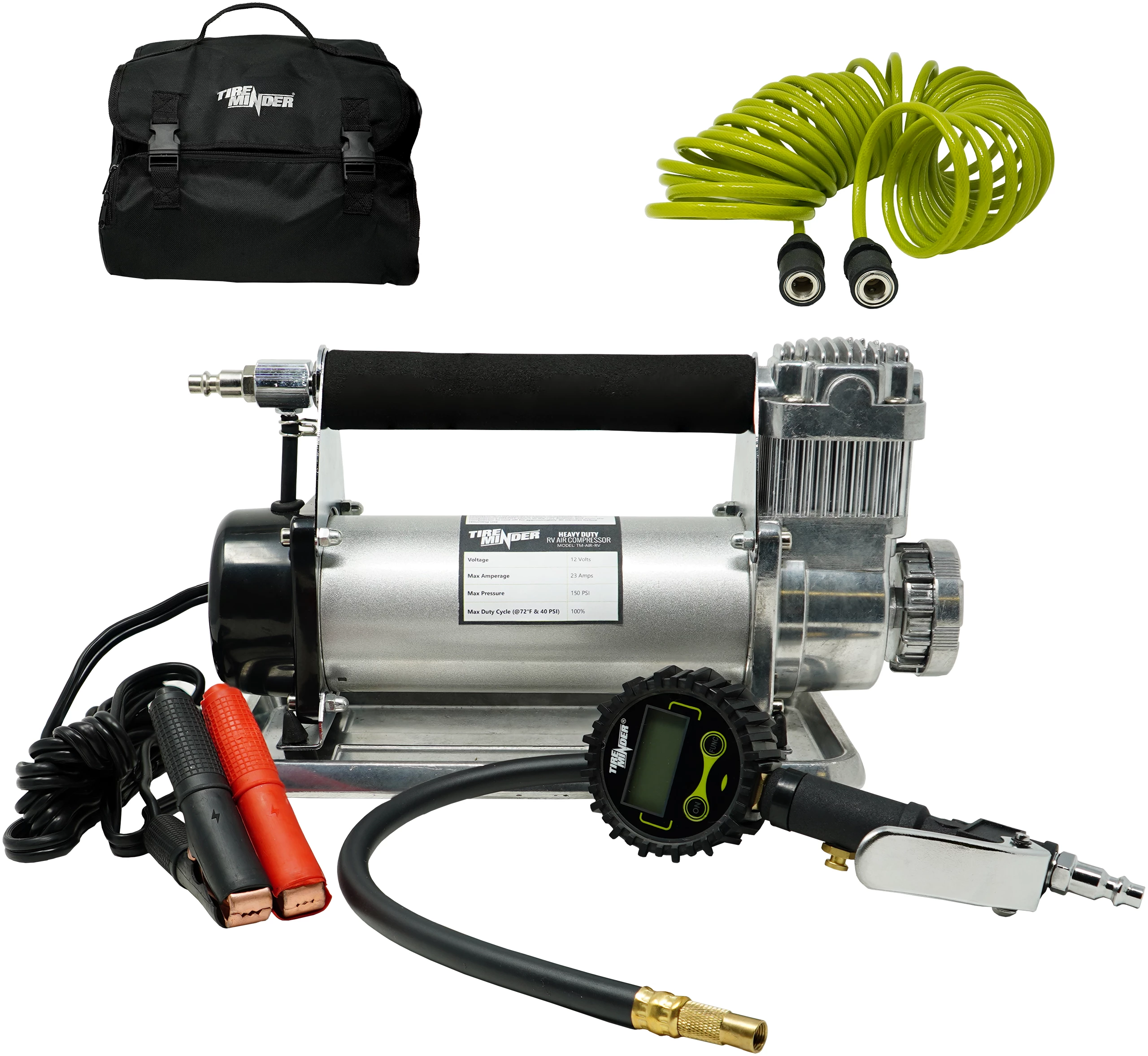 Specifications
| | |
| --- | --- |
| Voltage | 12 Volts |
| Amperage | 23 Amps |
| Duty Cycle | 100% @ 100 PSI |
| Max Pressure | 150 PSI |
| Cubic Feet Per Minute (CFM) | 1.8 CFM |
| Digital Tire Gauge Accuracy | +/- 1 PSI from 3-100 PSI; +/- 2 PSI from 101-200 PSI |
| Weight | 14 lbs (6.350 kg) |
| Power Cord Length | 8 feet (2.438 m) |
| Main Air Hose Length | 30 feet (9.144 m) |
| Extension Air Hose Length | 30 feet (9.144 m) |
| Heat Dissipation Hose Length | 1.5 feet (0.457 m) |
| Automatic Overheating Shutoff | Yes |
| Gauge Type | Digital Inflator |
| Manufacturing Part Number | TM22192 |
| Warranty | 3 Years |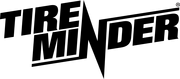 Minder Division of Valterra Products
3000 SE Waaler Street
Stuart, FL 34997